Senzorne karakteristike šlјivovih prepečenica dobijenih mešanjem destilata šlјive sorte Crvena ranka i drugih sorata
Sensory properties of plum brandies obtained by blending distillates of plum cultivar 'Crvena Ranka' and other cultivars
Authors
Popović, Branko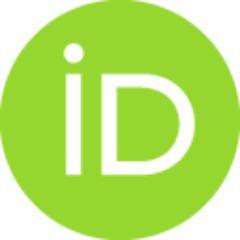 Nikićević, Ninoslav
Tešević, Vele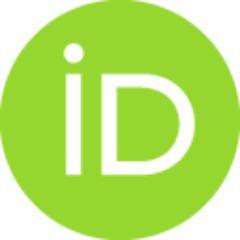 Urošević, Ivan
Mitrović, Olga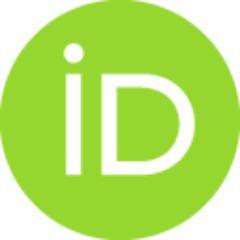 Kandić, Miodrag
Contributors
Radičević, Sanja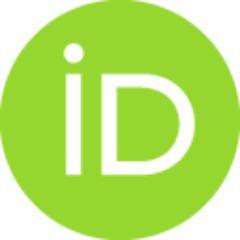 Vujović, Tatjana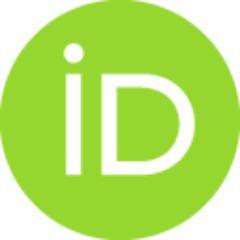 Article (Published version)

Abstract
U radu su prikazani rezultati senzorne analize monosortnih rakija najzastupljenijih sorata šljive u Srbiji, kao i rezultati senzorne analize njihovih mešavina. U svim mešavinama je kao jedna od komponenata korišćena rakija sorte Crvena ranka, dok je kao druga komponenta korišćena jedna od pet monosortnih rakija dobijenih preradom sorata Požegača, Dragačica, Stanley, Čačanska rodna i Čačanska lepotica. Mešanje monosortnih destilata obavljeno je na dva načina – mešanjem dve monosortne sirove meke rakije pre redestilacije i mešanjem dve monosortne prepečenice nakon redestilacije. Na osnovu senzorne analize utvrđeno je da se fоrmirаnjеm spеcifičnih dvоsоrtnih mešavina destilata Crvеne rаnke sа destilatima kоmpаtibilnih sоratа, u оdrеđеnim оdnоsimа, dobijaju rakije koje mogu dа pоsluže kao osnov zа proizvodnju šlјivоvih prеpеčеnicа vrhunskog kvaliteta.
Serbian plum brandy may be obtained by processing fruits of a single plum cultivar, whereby depending on the used cultivar the obtained monovarietal brandies may be sensory classified as supreme, high-quality, good quality and lower quality brandies. Plum brandy is also obtained by blending different cultivars, where it is possible to blend in fruits which are left to rest for alcoholic fermentation (this is a rare situation, possible only for cultivars with a concurrent ripening time), as well as soft monovarietal brandies prior to redistillation, or strong monovarietal brandies after redistillation. As an indigenous plum cultivar tolerant to sharka, 'Crvеnа rаnkа' is widely grown in Serbia. Together with 'Požegača', it is also the plum cultivar responsible for the fame of the Serbian Slivovitz. 'Crvena ranka' yields a supreme quality brandy which can be used as a base for producing high-quality plum brandies, by forming specific two-cultivar blends in a combination with other compati
...
ble cultivars, used in a suitable ratio. The aim of the study was to establish the compatibility of cv. 'Crvena ranka' and other plum cultivars with a significant share in the Serbian plum production ('Požegača', 'Dragačica', 'Stanley', 'Čačanska rodna' and 'Čačanska lepotica') for the purposes of making distinctive blends (coupages) to be used as a base for the production of supreme-quality brandy. In addition to this, it was necessary to determine the most suitable blending technique from the aspect of attaining the supreme quality of the final brandy: 1) blending raw soft brandies in 75/25%, 50/50% and 25/75% ratios, before they are jointly redistilled, or 2) blending the middle fractions (hearts) obtained by redistilling individual monovarietal soft brandies, using the same 75/25%, 50/50% and 25/75% ratios. The results of the sensory analysis reveal that the largest number of the coupages which were awarded a grade above 18.01 (gold medal), were formed by blending brandies produced from cultivars 'Crvena ranka' and 'Dragačica', i.e. brandies made from cultivars 'Crvena ranka' and 'Čačanska rodna'. The lowest compatibility in blending was observed in brandies produced from cultivars 'Crvena ranka' and 'Čačanska lepotica'. In all of the observed cases, blending with the brandy made from cv. 'Crvеnа rаnkа' improved the quality of brandies made from cv. 'Stanley' and 'Dragačica'. Blending of brandies made from cv. 'Crvena ranka' and 'Požegača' must be performed with utmost care and skill, since although well-composed blends feature a better sensory quality compared to the initial monovarietal brandies, inadequately composed blends may receive lower sensory-quality grades than their contributing monovarietal brandies. It was observed that the best sensory characteristics are achieved when the coupage is produced by redistilling a blend of raw soft brandies in the corresponding ratio, as opposed to blending strong varietal brandies.
Keywords:
sorta šljive / šljivovica / redestilacija / mešanje destilata / senzorne karakteristike / plum cultivar / plum brandy / redistillation / blending / sensory characteristics
Source:
Journal of Pomology, 2015, 49, 191‒192, 99-105
Publisher:
Čačak : Naučno voćarsko društvo Srbije
Funding / projects: