Kvalitet rakija od novih genotipova koštičavog voća dobijenih korišćenjem dva uobičajena postupka prerade u Srbiji
Quality of fruit spirits from new stone fruit genotypes obtained using two common processing procedures in Serbia
Authors
Popović, Branko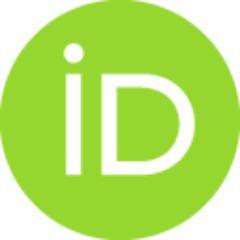 Nikićević, Ninoslav
Tešević, Vele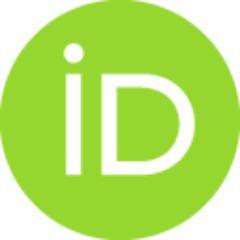 Urošević, Ivan
Mitrović, Olga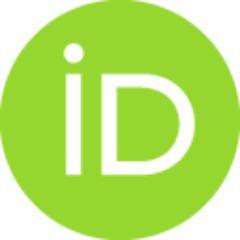 Miletić, Nemanja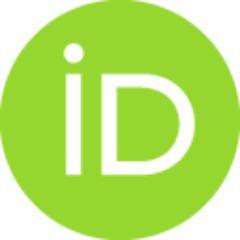 Korićanac, Aleksandra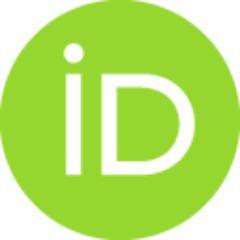 Conference object (Published version)

Abstract
Novostvorene genotipove voća treba ispitati u pogledu pogodnosti za različite načine korišćenja, između ostalog i za proizvodnju voćnih rakija. Kako bi se dobile voćne rakije koje odgovaraju zahtevima zakonske regulative i zadovoljavaju ukus potrošača, neophodno je prilagoditi način prerade svakom genotipu. U radu su prikazani rezultati ispitivanja kvaliteta voćnih rakija, dobijenih na dva različita načina, od pet novih genotipova koštičavog voća, koji su stvoreni u Institutu za voćarstvo, Čačak – 3 genotipa šljive (mildora, nada, hibrid 22/17/87) i 2 genotipa višnje (šumadinka i sofija). U Srbiji se rakije od koštičavog voća proizvode najčešće na dva načina, koji podrazumevaju različitu pripremu plodova za alkoholnu fermentaciju – muljanje plodova bez odvajanja koštica (tradicionalni postupak koji koriste prvenstveno mali proizvođači) i pasiranje plodova uz istovremeno odvajanje koštica (postupak koji je uobičajen u bolje opremljenim destilerijama). Voćni kljukovi svih pet ispitivanih
...
genotipova, koji su pripremljeni na ova dva načina, su spontano fermentisali i destilisani su odmah po završenoj alkoholnoj fermentaciji. Korišćena je dvostruka destilacija u alambiku tradicionalne konstrukcije. Sve proizvedene rakije zadovoljavale su zahteve zakonske regulative, a po senzornom kvalitetu su klasifikovane u grupu kvalitetnih rakija. Različiti načini prerade plodova istog genotipa uslovili su pojavu razlika u sadržaju pojedinih komponenata rakija, kao i pojavu finih razlika u senzornim karakteristikama. U poređenju sa rakijama dobijenim tradicionalnim postupkom, voćne rakije od ispasiranog kljuka bez koštica sadržale su više metanola, acetaldehida, 1-propanola i 1-heksanola, a manje koncentracije etilacetata i benzaldehida. Prerada plodova sa košticama (tradicionalni postupak) dala je nešto bolji senzorni kvalitet rakija od sorte šljive nada i sorata višnje šumadinka i sofija, dok je kod ostalih ispitivanih genotipova šljive utvrđeno suprotno.
Newly created fruit genotypes should be examined for suitability for different uses, including fruit spirit production. In order to obtain fruit spirits that meet the requirements of legislation and satisfy consumers' taste, the method of processing should be adapted to each genotype. This paper presents the results of analysis of quality parameters of stone fruit spirits, from five new genotypes created at the Fruit Research Institute, Čačak – three plum genotypes (ˊMildoraˊ, ˊNadaˊ, ˊHybrid 22/17/87ˊ) and two sour cherry genotypes (ˊŠumadinkaˊ and ˊSofijaˊ), obtained in two different ways. In Serbia, stone fruit spirits are usually produced in two ways, which include different ways of preparing fruits for alcoholic fermentation - fruit crushing without removing the stones (traditional process used by small producers) and fruit pulping with simultaneous separation of stones (process used in better equipped distilleries). Fruit mashes of all five examined genotypes, prepared in these t
...
wo ways, were spontaneously fermented and distilled immediately after the completion of alcoholic fermentation. Double distillation in alambic of traditional construction was used. All produced fruit spirits met the requirements of legislation and, according to sensory quality, were classified in the group of quality fruit spirits. Different ways of processing fruits of the same genotype caused the differences in the content of individual components of spirits, as well as the fine differences in sensory characteristics. Compared to fruit spirits obtained by the traditional method, fruit spirits made from pulped fruit mashes without stones contained more methanol, acetaldehyde, 1- propanol and 1-hexanol, and less ethyl acetate and benzaldehyde. If the stones were not removed during processing (traditional process), a slightly better sensory qualities were obtained in fruit spirits of ˊNadaˊ plum cultivar and ˊŠumadinkaˊ and ˊSofijaˊ sour cherry cultivars, while the opposite was found in fruit spirits from other examined plum genotypes (ˊMildoraˊ and ˊHybryd 22/17/87ˊ).
Keywords:
šljiva / višnja / destilati / hemijski sastav / senzorne karakteristike / plum / sour cherry / distillates / chemical composition / sensory characteristics
Source:
Zbornik apstrakata : 16. kongres voćara i vinogradara Srbije sa međunarodnim učešćem, 28. februar – 03. mart 2022, Vrdnik, Republika Srbija, 28-02-2022, 268-269
Publisher:
Novi Sad : Univеrzitеt u Nоvоm Sаdu, Pоlјоprivrеdni fаkultеt
Funding / projects: