Antibakterijski efekat vinskih marinada sa etarskim uljima Juniperus communis I Satureja montana na kontaminente junećeg mesa
Antibacterial activity of red-wine marinades containing Juniperus communis and Satureja montana essential oils against food contaminants in beef
Authors
Vasilijević, Bojana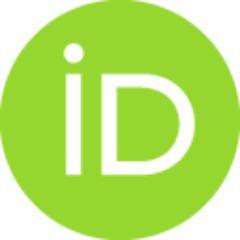 Mitić-Ćulafić, Dragana
Knežević-Vukčević, Jelena
Djekic, Ilija
Tomasevic, Igor
Nikolić, Biljana
Conference object (Published version)

Abstract
Proces mariniranja se obično koristi za unapređenje senzornih svojstava mesa, ali doprinosi i kontroli mikrobiološke kontaminacije. Vina se često koriste za marinaciju, a etarska ulja (EO) se u marinade mogu dodavati i kao arome i kao prirodni konzervansi. Cilj ovog rada je ispitivanje antibakterijskog efekta različitih marinada od crnog vina na junećem mesu. Testirane su osnovna vinska marinada (BM), marinada sa dodatkom EO Juniperus communis (BM+J), EO Satureja montana (BM+S) i kombinacije oba ulja (BM+JS). Ispitan je antibakterijski efekat prema patogenu hrane Listeria monocytogenes inokulisanom na meso, kao i prema prisutnim mikrobiološkim kontaminentima iz grupa aerobnih heterotrofnih mezofilnih bakterija (AHMB), Enterobacteriaceae i bakterija mlečne kiseline (LAB). Rezultati testa vremenski zavisne inhibicije rasta ukazuju da su vrednosti log CFU/g za sve praćene grupe smanjene primenom svake od marinada, a u odnosu na negativnu kontrolu (0,85% kuhinjska so). Izrazit je e
...
fekat BM marinade, koja je redukovala brojnost bakterija za oko 2-3 log CFU/g. Dodatak bilo kog pojedinačnog ulja ili njihove kombinacije dodatno je smanjilo brojnost za oko 1-2,5 log CFU/g u odnosu na BM. Interesantno je da je jasno pojačavanje antibakterijskog efekta u slučaju BM+JS, a u poređenju sa BM+J i BM+S, uočeno samo u slučaju AHMB. Rezultat senzorne analize ukazuje na prihvatljivost ukusa i mirisa marinada sa svim testiranim koncentracijama ulja J. communis. Sa druge strane, dodatak ulja S. montana, kao i kombinacije oba ulja, bili su senzorno prihvatljivi samo kada su test supstance bile primenjene u nižim koncentracijama. Ovaj rad je potvrdio antibakterijski efekat marinada od crnog vina i ukazao na mogućnost korišćenja etarskih ulja J. communis i S. montana u cilju povećanja održivosti junećeg mesa. Činjenica da ona mogu inhibirati rast L. monocytogenes i bakterija kvarenja hrane stimuliše dalja istraživanja.
Marinating process is commonly used to improve the sensory properties of meat, but it also contributes to control of microbial contamination. Wines are frequently used for marination, while essential oils (EOs) could be added both as flavoring agents and natural preservatives. The aim of this work was to monitor the antibacterial effect on beef soaked in red wine-base marinades without EO (BM), or containing J. communis EO (BM+J), S. montana EO (BM+S) or their combinations (BM+JS). The antibacterial activity was evaluated against food borne pathogen Listeria monocytogenes inoculated on meat, and against naturally occuring meat spoilage bacteria: aerobic heterotrophic mesophyll bacteria (AHMB), Enterobacteriaceae and lactic acid bacteria (LAB). In addition, sensory properties of marinated meat was determined. Results of time kill assay revealed that comparing to saline (0.85% table salt), the counts of log CFU/g for all monitored groups dropped in all marinades. The remarkable e
...
ffect was achieved with the BM which reduced the counts of all tested groups comparing to saline, for approximately 2-3 log CFU/g. The addition of any single oil or their combination enhanced the antibacterial effect of marinade (additional drop of log CFU/g for 1-2.5 units, comparing to BM). Interestingly, the clear enhance of antibacterial effect with oil mixture, comparing to any single oil, was obtained only in the case of AHMB. Results of sensory analysis indicated that addition of any tested concentration of J. communis EO in marinade was acceptable in terms of taste and odor, while addition of S. montana EO, or oil combination, was acceptable only at lower tested concentrations. This work confirmed the antibacterial effect of red wine marinades and elucidated the potential use of S. montana and J. communis essential oils in beef preservation. Since they could provide a safety barrier against L. monocytogenes and food spoilage bacteria, further research is encouraged.
Source:
Book of Abstract: UNIFOOD Conference, 5th - 6th October 2018, Belgrade, Serbia, 2018, OHP45/FCHP45-
Publisher:
Beograd : Univerzitet u Beogradu