Etarsko ulje i postdestilacioni ostatak Juniperus communis: antibakterijski efekat prema kontaminentima hrane i in vitro citotoksični potencijal na humanim ćelijama kolona
Juniperus communis essential oil and post-destilation waste: antibacterial effect against food contaminants and in vitro cytotoxicity against human colon cells
Authors
Cvetković, Stefana
Vasilijević, Bojana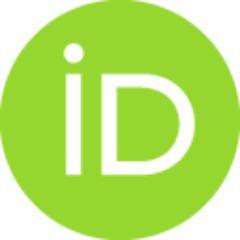 Mitić-Ćulafić, Dragana
Knežević-Vukčević, Jelena
Orčić, Dejan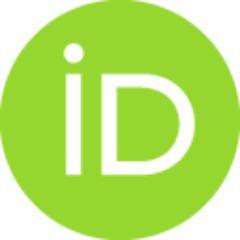 Nikolić, Biljana
Conference object (Published version)

Abstract
Listeria monocytogenes je patogen hrane, izrazito tolerantan prema različitim faktorima spoljašnje sredine, uključujući temperaturu, što doprinosi čestoj pojavi u namirnicama. Cilj ovog rada bio je ispitivanje antibakterijskog potencijala etarskih ulja Juniperus communis (JC-EO) i Satureja montana (SM-EO), kao i njihova hemijska karakterizacija. Antibakterijski efekat je ispitivan prema referentnom ATCC 19111 soju, kao i prema primoizolatima sa junećeg trupa (LMB), lososa (LMS) i odvodnog tunela vode u klanici (LMT). Primenjeni su mikrodilucioni testovi (MIC i metoda šahovske table) i metoda vremenski zavisne inhibicije rasta, koja se izvodi u makro-volumenima. GC-MS analiza je ukazala da su dominantni sastojci JC-EO α-pinen (47,8%) i sabinen (11,0%), a SM-EO karvakrol (30.7%) i timol (18.0%). Minimalne inhibitorne koncentracije (MIC) oba ulja iznosile su 0,5-1%, dok su minimalne baktericidne koncentracije bile 1-4% za JC-EO i 1% za SM-EO. Metoda šahovske table, primenjena za a
...
nalizu kombinovanog dejstva oba ulja, ukazala je na sve tipove interakcije u slučaju primoizolata i pretežno indiferentni efekat prema ATCC 19111 soju. Metoda vremenski zavisne inhibicije rasta potvrdila je dobijene tipove interakcije. Pored toga, analizom kriva inhibicije rasta i izračunavanjem stopa rasta za svaku od njih, utvrđene su koncentracije ulja koje su dovele do odsustva i rasta i inhibicije (MIC vrednosti kriva, cMIC). One su bile značajno niže od vrednosti MIC dobijenih u mikrodilucionoj metodi, što se pripisuje različitim uslovima aerobioze ostvarenim u mikro i makro volumenima, odnosno metaboličkim razlikama koje ih prate. U zaključku možemo konstatovati da etarska ulja J. communis i S. montana mogu efikasno inhibirati rast L. monocytogenes. Dalja evaluacija njihovog antibakterijskog potencijala in vitro i in situ u hrani može se preporučiti za buduća istraživanja.
Listeria monocytogenes is a food pathogen widely tolerant to different environmental factors including temperature. This is the main factor contributing to frequent food contamination. The aim of this study was to examine the antibacterial effect of essential oils of Juniperus communis (JC-EO) and Satureja montana (SM-EO) against L. monocytogenes, as well as to determine their chemical composition. Antibacterial effect was determined against reference ATCC 19111 and three L. monocytogenes primoisolates: LMB, LMS and LMT, isolated from beef carcass, salmon and slaughterhouse water drainage tunnel, respectively. It was estimated in microdilution MIC and checkerboard assays, and in time kill assay, performed in macro-volumes. The chemical analysis, determined by GC-MS, revealed that the most abundant constituents were α-pinene (47.8%) and sabinene (11.0%) in JC-EO, and carvacrol (30.7%) and thymol (18.0%) in SM-EO. Minimal inhibitory concentrations (MICs) of both EOs were in the
...
range 0.5-1%. Minimal bactericidal concentrations were determined to be 1-4% for JC-EO, and 1% for SM-EO. Checkerboard assay, performed in order to analyze the combined effect of the oils, revealed all types of interactions for tested primoisolates, and mostly indifferent effect against ATCC 19111 strain. Time kill assay confirmed the obtained mode of interactions. In addition, calculation of growth rates was used to estimate the concentrations inducing neither growth, nor killing effect (curve MIC values, cMICs). They were multifold lower compared to MICs obtained in microdilution assay. This could be adressed to different aerobiosis realized in micro- and macro-volumes, and consequent metabolic differences. In conclusion, J. communis and S. montana essential oils and their combinations could be the efficient vehicles inhibiting the growth of L. monocytogenes. Further evaluation of their antibacterial potential, both in vitro and in situ in foods, could be suggested.
Source:
Program; i zbornik radova : UNIFOOD CONFERENCE, 5 i 6 oktobar 2018, Beograd, 2018, HZP1 / FHP1-
Publisher:
Beograd : Univerzitet u Beogradu