Winter savory (Satureja montana) essential oil as a natural antimicrobial for meet preservation
Authors
Vasilijević, Bojana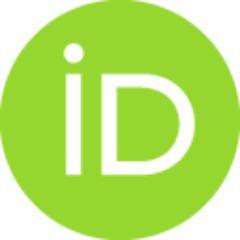 Mitić-Ćulafić, Dragana
Marković, Tatjana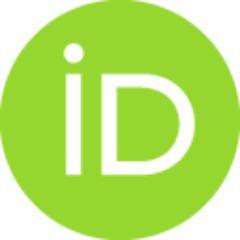 Knežević-Vukčević, Jelena
Djekic, Ilija
Tomaševic, Igor
Nikolić, Biljana
Conference object (Published version)

,
2021 by the Instituto Politécnico de Bragança
Abstract
Microbial contamination is considered one of the most important causes of food spoilage [1]. In order to control pathogens, numerous preservatives and procedures are used. However, due to possible side effects of the artificial food additives, the natural ones, including essential oils (EOs), are enthusiastically accepted [2]. In addition, marinating process that is commonly used in food preparation could also contribute to better conservation [3]. Assessing different foods, fresh meat could be considered as an extremelly subjected to microbial contamination. Among its contaminants, Listeria monocytogenes, a well-known foodborne pathogen that causes listeriosis, is listed as one of dominant [4]. Taking into account all abovementioned, the aim of this study was to chemically characterized and examine antibacterial effect of winter savory (Satureja montana) EO, both in vitro and in situ in wine-marinated beef meat. In vitro antibacterial effect was screened in microdilution and
...
time kill assays, both performed on L. monocytogenes strains (reference ATCC 19111 and three isolates originated from meat industry: LMB, LMS and LMT). In situ analysis involved monitoring of antilisterial effect, as well as activity against meat spoilage bacteria: aerobic heterotrophic mesophyll bacteria (AHMB), Enterobacteriaceae (ENT) and lactic acid bacteria (LAB). GC-MS analysis revealed carvacrol (30.7%) and thymol (18.0%) as the most abundant among identified constituents. In microdilution assay EO induced antilisterial effect against all tested strains, with MIC values determined at 0.5% for referent strain and 1% for isolates, and MBC values determined at 1% for all the strains. In vitro time kill assay was performed on selected listerial strians (ATCC 19111 and LMB) and pointed out the dynamics of growth inhibition. Additinally, it enabled us to estimate curve MIC values, which indicated a higher bacterial sensitivity under aerobic than hypoxic conditions. Considering in situ analysis, red wine-marination of a beef reduced the growth of previously inoculated listeria (ATCC 19111 and LMB isolate), as well as pre-existing meat spoiling contaminants AHMB, ENT and LAB. Furthermore, addition of winter savory EO notably enhanced antimicrobial effect of marinade. In conclusion, obtained results suggest possible application of winter savory EO in the form of a natural preservative in beef and recommend further research directed to other foodstuffs.
Source:
Book of Abstract: 1st Natural products application: Health, Cosmetic and Food, 1st International Online Conference, 4th - 5th February 2021, Braganca, Portugal, 02-2021
Publisher:
Bragança: Instituto Politécnico de Bragança
Funding / projects: