Ocena kvaliteta ploda maline gajenih u zapadnoj Srbiji
Quality assessment of raspberry cultivars grown in Western Serbia
Authors
Karaklajić-Stajić, Žaklina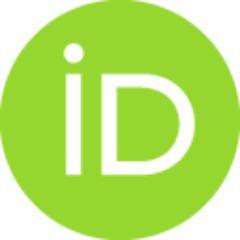 Tomić, Jelena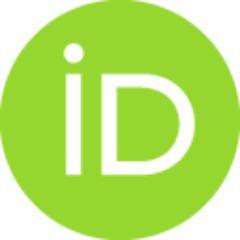 Milinković, Mira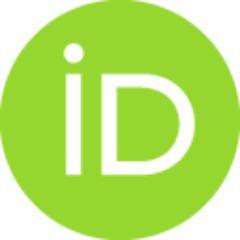 Rilak, Boris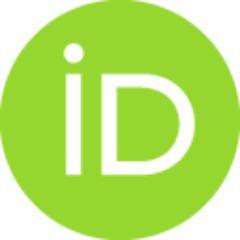 Pešaković, Marijana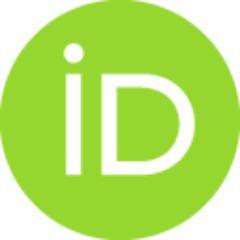 Paunović, Svetlana M.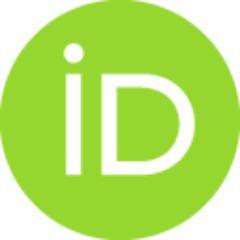 Conference object (Published version)

Abstract
Proizvodnju maline (Rubus idaeus L.) u Republici Srbiji odlikuje višedecenijska apsolutna dominacija sorte 'Willamette', što je posledica njene visoke prilagođenosti odgovarajućim agroekološkim uslovima. Imajući u vidu činjenicu da se zahtevi svetskog tržišta menjaju i da su usmereni ka povećanju potrošnje plodova u svežem stanju i asortimana proizvoda od maline neophodno je inovirati sortiment tj. introdukovati sorte koje se, pored visokih prinosa, odlikuju plodovima širokog spektra senzornih i nutritivnih svojstava. U cilju identifikovanja razlika u kvalitetu ploda, proučavano je pet sorti maline ('TulaMagic', 'Tulameen', 'Amira', 'Fertodi Zamatos' i 'Willamette') koje su ubrane tokom tri berbe 2020. godine u ariljskom malinogorju (Milićevo Selo). Ispitivanje kvaliteta ploda maline izvršeno je utvrđivanjem fizičkih (težina ploda, dimenzije, broj koštunica u plodu) i hemijskih osobina ploda [sadržaj rastvorljivih suvih materija (RSM), ukupnih (UŠ) i invertnih šećera (IŠ), saharoze (S)
...
, ukupnih kiselina (UK), ukupnih fenola (UF), ukupnih antocijana (UA) i ukupnog antioksidativnog kapaciteta ploda (UAK)] ispitivanih sorti. Najveću masu ploda, visinu i sadržaj RSM, UŠ, IŠ i S imala je sorta 'Tulameen', dok je sorte 'Willamette' pokazala lošije rezultate u pogledu mase ploda, širine, RSM, UŠ i IŠ. Sa druge strane, pomenuta sortase odlikovala značajno većim vrednostima UK (1,97%), S (0,97%) i UА (43,53 mg 100g-1 sv.m.) u poređenju sa ostalim ispitivanim sortama maline. U plodovima sorte 'Fertodi Zamatos' utvrđene su više vrednosti mase ploda, dimenzija i sadržaja RSM (10,3%), UK (1,63%), UŠ (5,88%), IŠ (5,22%) i UF (0,165 mg 100g-1 sv.m. ). 'Amira' i 'Fertodi Zamatos' su imale značajno veći sadržaj UA i UF, što je rezultiralo i najvećim identičnim vrednostima UAK (0,183 mmol TE 100 g-1 sv.m.) ploda u poređenju sa ostalim ispitivanim sortama maline.
The raspberry (Rubus idaeus L.) production in the Republic of Serbia is characterized by decades of absolute dominance of the cultivar 'Willamette', which is owing to high adaptability of the cultivar to respective agro-environmental conditions. Bearing in mind the fact that the demands of the world market are changing and that they are aimed at increasing fresh consumption and the range of raspberry products, it is necessary to innovate the assortment, i.e. introduce cultivars that, in addition to high yields, are characterized by fruits of a wide range of sensory and nutritive properties. To identify and compare the differences in fruit quality, five raspberry cultivars ('TulaMagic', 'Tulameen', 'Amira', 'Fertodi Zamatos', and 'Willamette') were harvested during three harvests in 2020 at Arilje region(Milićevo Selo). For evaluation of raspberry fruit quality, the physical (fruit weight, dimensions, number of drupelets within a fruit) and chemical properties [soluble solids content (S
...
SC), total (TS) and invert sugars (IS), sucrose (SC), titrable acids (TA)] as well as nutritive values [total phenols content (TPC)], total anthocyanins (TAN) and antioxidative capacity (TAC) of the fruits were analyzed. The highest fruit weight, height, and the highest content of SSC, TS, IS, SC were recorded in the cultivar 'Tulameen', while the cultivar 'Willamette' showed worse results in terms of fruit weight, width, SSC, TS, IS. On the other hand abovementioned cultivar had significantly higher TA (1.97%), SC (0.97%), and TAN (43.53 mg 100g-1 FW) compared to the other cultivars. The higher values of fruit weight, dimensions, and content of SSC (10.3%), TA (1.63%), TS (5.88%), IS (5.22%), and TPC (0.165 mg 100g-1 FW) were registered in the samples of 'Fertodi Zamatos'. 'Amira' and 'Fertodi Zamatos' had a significantly higher content of TAN and TPC, which resulted in the highest TAC (0.183 mmol TE 100g-1 FW) of these cultivars compared to the other tested cultivars.
Keywords:
Malina / sorta / fizičke i hemijske osobine ploda / raspberry / cultivar / physical and chemical fruit properties
Source:
Zbornik apstrakata : XVI kongresa voćara i vinogradara Srbije sa međunarodnim učešćem, 28. februar - 3. mart, Vrdnik, Republika Srbija, 2022, 80-81
Publisher:
Novi Sad : Univerzitet u Novom Sadu, Poljoprivredni fakultet