Evaluation of multiplication potential of cold stored shoot cultures of selected fruit genotypes
Praćenje kapaciteta za multiplikaciju izdanaka različitih voćaka nakon konzervacije primenom tehnike hladnog skladištenja in vitro
Authors
Vujović, Tatjana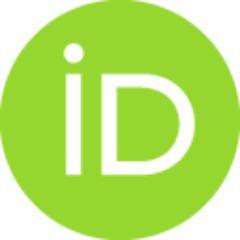 Anđelić, Tatjana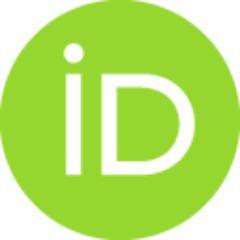 Ružić, Đurđina
Contributors
Glišić, Ivana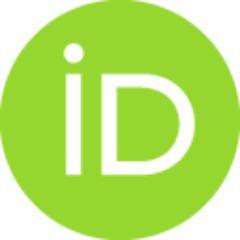 Vujović, Tatjana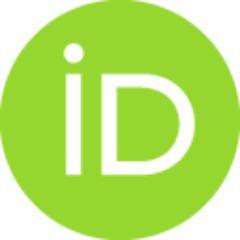 Article (Published version)

Abstract
We presented the results about preserving in vitro selected fruit genotypes by cold storage strategy and the capacity for following shoot multiplication. The investigation included five fruit genotypes: plum ʻPožegača', cherry rootstocks (ʻGisela 5' and ʻTabel Edabriz'), raspberry ʻMeeker', and blackberry ʻČačanska Bestrna'. The best results were achieved with shoots of the plum cultivar ʿPožegačaʾ which can be successfully stored at 5°C up to 10 months, without subculturing producing viable shoots. Furthermore, a significant increase in the multiplication index (13.0) of this genotype was noticed especially in shoots cultivated for 21 days under standard growing conditions, followed by storage at 5°C in total darkness for six months. ʻGisela 5' and ʻTabel Edabriz' cherry rootstocks were successfully preserved for three months in the same manner, and the plants (100%) well recovered. After being stored in cold conditions, the multiplication index of shoots in both rootstocks exhibited
...
an increase ranging from 1.7 to 4.8 times compared to those grown under standard conditions. The viability rate of in vitro shoots of the raspberry cultivar ʻMeeker' in cold conditions was also high (>67%). In this genotype, as well as in both cherry rootstocks, slow growth storage was accompanied by slow nitrogen uptake from the medium. In addition, the multiplication potential of encapsulated raspberry ʻMeeker' and blackberry ʻČačanska Bestrna' and cold stored (5°C, darkness) shoot tips was evaluated. Encapsulated shoot tips of ʻČačanska Bestrna' (18.8%) and ʻMeeker' (6.3%) survived the monthly cold storage period and exhibited regrowth. Shoots of selected genotypes were capable of multiplication in successive subcultures after cold storage, and often the multiplication indexes were higher compared to the control shoots that were consistently grown under standard conditions in the growth chamber. These results represent a significant contribution to the revitalization and further development of the national fruit gene bank.
U ovom radu su prikazani rezultati in vitro čuvanja kultura voćaka korišćenjem strategije hladnog skladištenja i sposobnosti izdanaka za multiplikaciju nakon konzervacije. U istraživanja je bilo uključeno pet genotipova različitih vrsta voćaka: sorta šljive Požegača, vegetativne podloge za trešnju i višnju Gisela 5 i Tabel Edabriz, sorta maline Meeker i sorta kupine Čačanska bestrna. Sorta šljive Požegača je uspešno čuvana do 10 meseci, dajući izdanke sa visokim indeksom multiplikacije koji je bio posebno izražen kod izdanaka uzgajanih 21 dan u standardnim uslovima, a zatim skladištenih na 5°C u potpunom mraku tokom šest meseci. Podloge za kalemljenje trešnje i višnje Gisela 5 i Tabel Edabriz su takođe uspešno očuvane na isti način tokom tri meseca, a stopa preživljavanja in vitro izdanaka je iznosila 100%. Nakon skladištenja u hladnim uslovima, indeks multiplikacije izdanaka kod vegetativnih podloga Gisela 5 i Tabel Edabriz je bio povećan od 1,7 do 4,8 puta po redosledu u odnosu na iz
...
danke uzgajane u standardnim uslovima. Stopa preživljavanja in vitro izdanaka maline sorte Meeker je takođe bila visoka (iznad 67%) u hladnim uslovima. Kod ovog genotipa, kao i kod obe vegetativne podloge, spor rast je pratio sporu apsorpciju azota iz podloge. Vrhovi izdanaka sorte maline Meeker i kupine Čačanska bestrna su takođe bili inkapsulirani u kalcijum-alginatne kuglice i čuvani u hladnim uslovima (na +5°C, u potpunom mraku). Samo 18,8% vrhova izdanaka sorte Čačanska bestrna i 6,3% vrhova izdanaka sorte Meeker, koji su bili inkapsulirani u kalcijum-alginatne kuglice, preživeli su jednomesečni period hladnog skladištenja i dali regeneraciju vijabilnih izdanaka u in vitro uslovima. Međutim, izdanci su bili sposobni za multiplikaciju u sukcesivnim subkulturama nakon regeneracije, a indeksi multiplikacije su bili veći u odnosu na kontrolne izdanke koji su konstantno gajeni u standardnim uslovima u komori za gajenje in vitro biljaka.
Keywords:
fruit tree germplasm / in vitro cold storage / encapsulation / survival / multiplication / germplazma voćaka / in vitro skladištenje na hladnom / inkapsulacija / preživljavanje / multiplikacija
Source:
Voćarstvo, 2023, 57, 215-216, 37-46
Publisher:
Čačak : Naučno voćarsko društvo Srbije
Funding / projects:
Note:
dr Ivana Glišić - glavni i odgovorni urednik časopisa Voćarstvo (Journal of Pomology) dr Tatjana Vujović - tehnički urednik i korektor časopisa Voćarstvo (Journal of Pomology)