Dugotrajna konzervacija germplazme voćaka primenom različitih tehnika krioprezervacije u Institutu za voćarstvo, Čačak
Long-term conservation of fruit tree germplasm using different cryopreservation techniques at Fruit Research Institute, Čačak
Authors
Vujović, Tatjana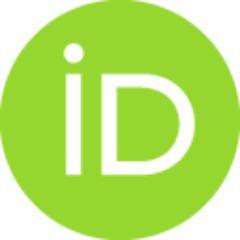 Ružić, Đurđina
Anđelić, Tatjana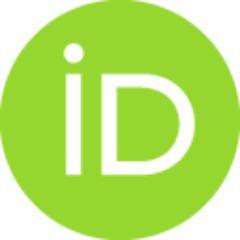 Jevremović, Darko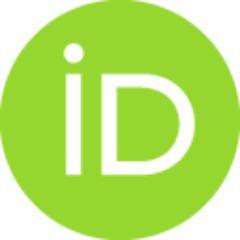 Radičević, Sanja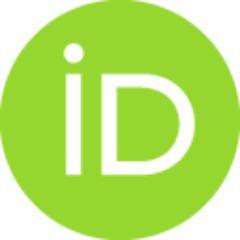 Đorđević, Milena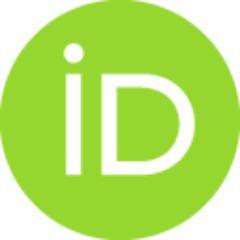 Conference object (Published version)

Abstract
Čuvanje biljnog materijala na izuzetno niskim temperaturama (tečni azot, -196°C) je veoma značajana metoda za dugotrajnu konzervaciju biljne germplazme. Pošto krioprezervacija značajno snižava troškove i rizike vezane za održavanje biljnih kolekcija u poljskim uslovima, ova metoda je prepoznata kao komplementarana konvencionalnim metodama čuvanja. Program primene ovakve strategije u očuvanju biljnih genetičkih resursa je iniciran i u Institutu za voćarstvo, Čačak. Istraživanja su fokusirana na optimizaciju protokola za različite tehnike krioprezervacije koje se baziraju na fenomenu vitrifikacije i na njihovu primenu u konzervaciji germpazme kontinentalnih voćaka. Tehnika inkapsulacije-dehidracije je uspešno primenjena u krioprezervaciji džanarike, kupine Čačanska bestrna i maline 'Latham'. Ispitivanje primene tehnike vitrifikacija u konzervaciji germplazme Prunus-a i Malus-a je pokazalo da se značajno povećanje kapaciteta regeneracije krioprezerviranih vrhova izdanaka podloge za trešnj
...
u 'Gisela 5' i jabuke 'Gala Must' može postići variranjem dužine dehidracije i/ili vrste korišćenih vitrifikacionih rastvora. Optimizacija protokola za tehniku "droplet" vitrifikacije kod predstavnika rodova Prunus (šljive Crvena ranka, Sitnica, Požegača, Krina, Džanarika i podloga 'Gisela 5'), Malus (jabuka 'Gala Must') i Rubus (kupina Čačanska bestrna) je postignuta ispitivanjem uticaja različitih vitrifikacionih rastvora, dužine tretmana, temperature dehidracije i dužine rehidracije na ponovno rastenje krioprezerviranih eksplantata. Poslednjih godina, inicirana su takođe i istraživanja primene novo razvijenih "V cryo-plate" i "D cryo-plate" metoda krioprezervacije. Ove metode omogućavaju prevazilaženje izvesnih ograničenja vezanih za nedovoljnu dehidraciju, oštećenje i gubitak biljnog materijala, kao i manipulativnih problema u protokolima drugih tehnika vitrifikacije. Korišćenjem ovih metoda uspešno su krioprezervirani vrhovi in vitro izdanaka različitih autohtonih šljiva (Crvena ranka, Požegača, Sitnica, Moravka, Belošljiva), džanarike, podloge 'Gisela 5', jagode 'Clery', borovnice 'Toro' i mongolske borovnice. Pored krioprezervacije in vitro eksplantata, u Institutu se vrše i ispitivanja uticaja kriotretmana na reproduktivnu sposobnost polena in vitro i in vivo kod različitih sorti šljive (Valjevka, Valerija, Čačanska lepotica) i trešnje ('Kordia', 'Summit').
Storage of plant material at ultra-low temperature (liquid nitrogen, -196°C), has become important tool for long-term conservation of plant germplasm. Since cryopreservation reduces cost and risks linked to management of field germplasm collections, it has become а complementary approach to conventional conservation methods. Program for application of this strategy has also been initiated within Department of Fruit Physiology of FRI, Čačak. Most of the research is focused on optimization of the protocols for different vitrification-based cryopreservation techniques and their application for conserving fruit tree genotypes. Encapsulation-dehydration technique has been successfully applied for cryopreservation of myrobalan, blackberry 'Čačanska Bestrna' and raspberry 'Latham'. Research on application of vitrification technique for conservation of Prunus and Malus germplasm has shown that significant increase in regrowth of cryopreserved shoot tips of cherry rootstock 'Gisela 5' and apple
...
'Gala Must' can be achieved by varying duration of dehydration and/or type of vitrification solution (VS) employed. Optimization of the droplet-vitrification protocol in representatives of Prunus (plums 'Crvena Ranka', 'Sitnica', 'Požegača' and 'Krina', myrobalan, rootstock 'Gisela 5'), Malus (apple 'Gala Must') and Rubus (blackberry 'Čačanska Bestrna') genera was performed by evaluating the effect of different VSs, treatment durations, temperature of dehydration and duration of unloading on recovery of cryopreserved explants. Recently, the research on application of newly developed V and D cryo-plate techniques has been initiated, too. These methods allow overcoming disadvantages of other vitrification procedures such as mistiming dehydration, damage and loss of material and manipulative problems. Shoot tips of number of autochthonous plums ('Crvena Ranka',' Požegača', 'Sitnica', 'Moravka', 'Belošljiva'), myrobalan, rootstock 'Gisela 5', strawberry 'Clery', blueberry 'Toro' and saskatoon were successfully cryopreserved using these methods. Besides cryopreservation of in vitro explants, the effect of cryo-treatment on pollen reproductive ability in vitro and in vivo has also been examined in different plum ('Valjevka', 'Valerija', 'Čačanska Lepotica') and sweet cherry ('Kordia', 'Summit') cultivars.
Keywords:
inkapsulacija-dehidracija / vitrifikacija / "droplet" vitrifikacija / "V cryo-plate" i "D cryo-plate" metode / krioprezervacija polena / encapsulation-dehydration / vitrification / droplet-vitrification / V and D cryplate methods / pollen cryopreservation
Source:
Zbornik apstrakata : 16. kongres voćara i vinogradara srbije sa međunarodnim učešćem, 28. februar – 03. mart 2022. godine, Vrdnik, Republika Srbija, 2022, 118-121
Publisher:
Novi Sad : Univerzitet u Novom Sadu, Poljoprivredni fakultet
Funding / projects: