In vitro propagation of plum rootstocks
In vitro razmnožavanje podloga za šljivu
Authors
Vujović, Tatjana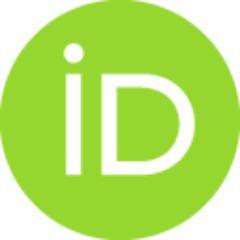 Marjanović, Tatjana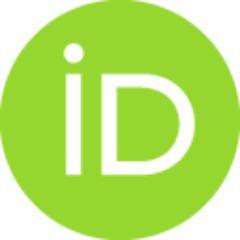 Ružić, Đurđina
Glišić, Ivana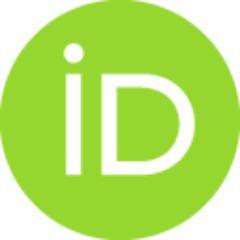 Contributors
Radičević, Sanja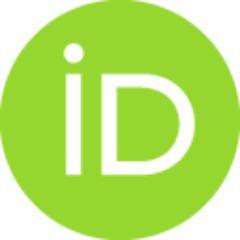 Vujović, Tatjana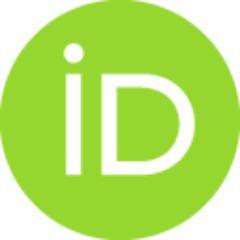 Article (Published version)

Abstract
To determine the effect of successive subculturing on multiplication capacity of shoots, three rootstocks for plum, i.e. Cherry plum (Prunus cerasifera Ehrh.), 'Docera 6' (P. domestica × P. cerasifera) and 'Dospina 235' (P. domestica × P. spinosa) were repeatedly subcultured for five subcultures on Murashige & Skoog (MS) medium of unchanged plant growth regulator composition. Monitoring of the shoot formation capacity revealed constant increase in multiplication index and length of axial and lateral shoots in Cherry plum during each consecutive multiplication cycle. As for 'Docera' and 'Dospina', significan increase in multiplication index and length of axial shoots was observed in the third subculture. After that their values gradually decreased to the fifth subculture, but remained considerabely higher in comparison with the values in the first two subcultures. This study has confirmed that response of in vitro cultures to constant subculturing is genotype dependant. Considering that
...
the decline in multiplication index was already observed after third subculture, it is neccesary to determine when cytokinin type and concentration should be reduced, or the hormon-free medium should be deployed to delay the decrease. MS medium with mineral salts reduced to ½-strength and organic complex unchanged was used in rooting stage. The highest capacity for in vitro rooting was observed in Cherry plum (100%), followed by 'Docera' (91.7%), while the lowest was in 'Dospina' (51.9%). Therefore, an additional optimization of this stage by testing other types and concentration of auxin should be done in order to achieve higher rooting percentage in 'Dospina'.
Tri podloge za šljivu, džanarika (Prunus cerasifera Ehrh.), Docera 6 (P. domestica × P. cerasifera) i Dospina 235 (P. domestica × P. spinosa) su umnožavane in vitro tokom pet uzastopnih supkultura na Murashige & Skoog (MS) hranljivoj podlozi konstantnog sadržaja biljnih regulatora rastenja u cilju ispitivanja uticaja sukcesivnog supkultivisanja na parametre multiplikacije. Praćenjem regenerativnog kapaciteta utvrđeno je konstantno povećanje indeksa multiplikacije, dužine osovinskih i bo~nih izdanaka kod podloge džanarika. Kod podloga Docera i Dospina uočeno je značajno povećanje indeksa multiplikacije i dužine osovinskih izdanaka u trećoj supkulturi, posle čega njihova vrednost postepeno opada do pete supkulture, ali i dalje ostaje značajno veća u odnosu na prve dve supkulture. Ovi rezultati potvrđuju činjenicu da uticaj supkultivisanja na kapacitet za multiplikaciju in vitro značajno varira u zavisnosti od genotipa. Takođe, uzimajući u obzir da je kod podloga Docera i Dospina pad rege
...
nerativnog kapaciteta izražen, kroz indeks multiplikacije, uočen već posle treće supkulture, neophodno je precizno definisati da li se i kada vrsta i koncentracija primenjenih citokinina mora promeniti ili pak upotrebiti hranljiva podloga bez hormona u cilju odlaganja ili prevazilaženja ovog smanjenja. U fazi ožiljavanja je korišćena MS hranljiva podloga sa mineralnim solima smanjenim na ½ i organskim kompleksom nepromenjenim prema MS. Najveći kapacitet ožiljavanja in vitro utvrđen je kod podloge džanarika (100%), pa zatim kod podloge Docera (91,7%), a najniži kod podloge Dospina (51.9%). Stoga je kod podloge Dospina potrebno izvršiti dodatnu optimizaciju ove faze testiranjem drugih vrsta auksina u cilju postizanja većih procenata ožiljavanja.
Keywords:
cherry plum / 'Docera' / 'Dospina' / in vitro / micropropagation / džanarika / mikropropagacija
Source:
Voćarstvo : Journal of Pomology, 2018, 52, 203-204, 91-97
Publisher:
Čačak : Naučno voćarsko društvo Srbije
Funding / projects: